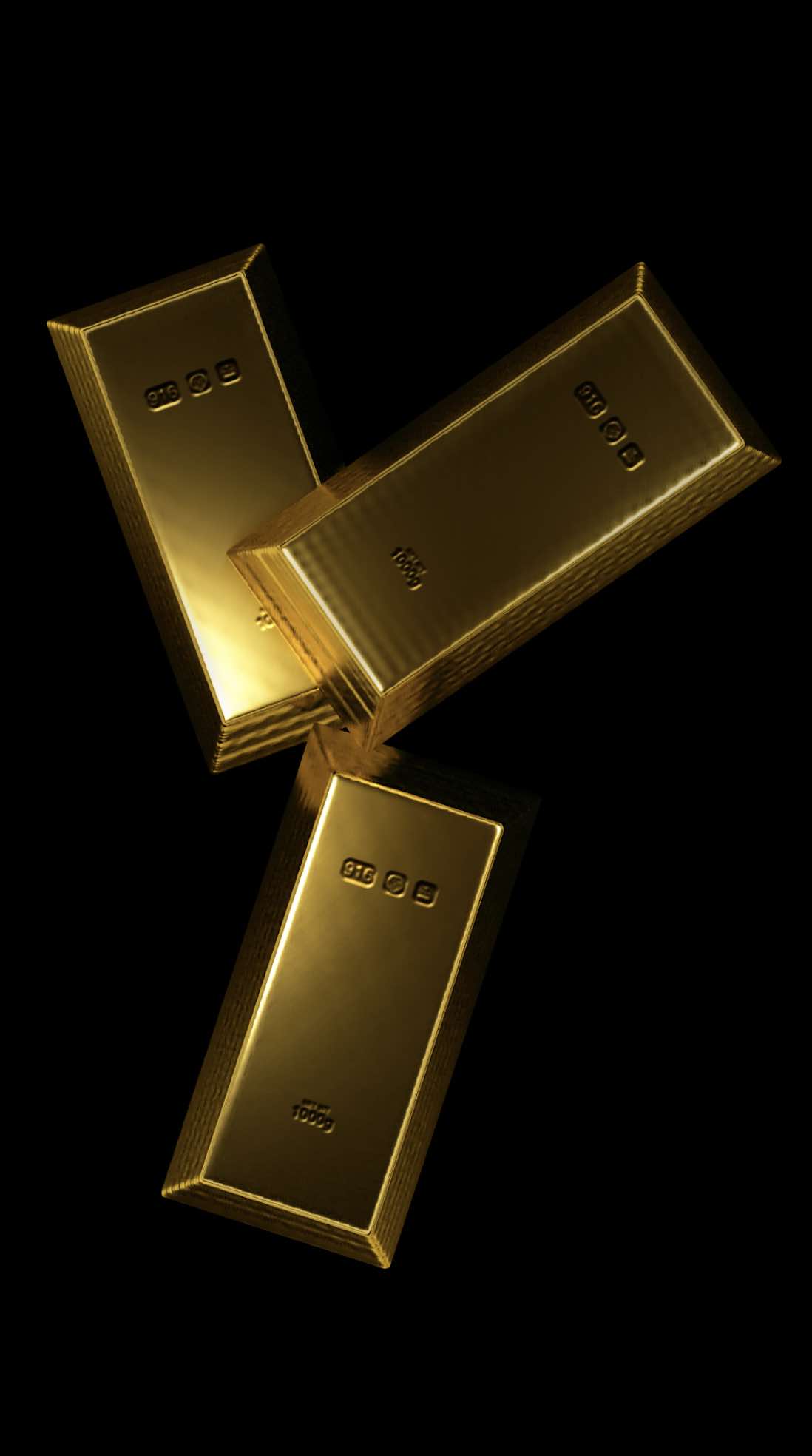 Digital Gold
I think that gold is a light that can illuminate, and give us a way to satisfy our conscience. - Fabrizio Plessi
About this collection
An internationally renowned pioneer of video art, Fabrizio Plessi has been working with innovative time-based technologies since the 1960s. For him, art means movement and temporality, and he has consistently explored themes related to natural elements.

Digital Gold is Plessi's exploration of the visual form and powerful meanings associated with the mineral gold. Inspired by its use in Byzantine mosaics, Plessi invokes gold's association with spirituality and the divine, while also suggesting its associations with trade and coins, fine jewelry, luxury and wealth. Since ancient times this precious metal has been used to adorn the body, to enhance beauty, to showcase power and social standing.

Gold is a rare yet malleable mineral that can transform. In Digital Gold, Plessi visually explores this transformation through a hypnotic cycle in which the solid matter of gold bricks are liquefied into a refined and sensual fluid. The image of melting gold, the journey from solid into liquid, while strikingly beautiful, also feels transgressive, suggesting irrational volatilities of economic markets and the tensions between digital and physical values.

The Digital Gold Collection by Fabrizio Plessi is launched in conjunction with his current retrospective exhibition at Tornabouni Arte and curated by Serena Tabacchi. The exhibition will be on view from 21 September 2022 at Tornabuoni Arte, Florence Italy, and Palazzo Bartolino Salimbeni, concluding with the NFT Collection sale during Art Basel Miami Beach on the 3 December 2022.
About the Artist
Fabrizio Plessi is one of the most influential video artists in Europe. Combining a fascination with materiality, from the tradition of Italian Arte Povera, with an interest in video, he became a leader in experimental media. Drawn to water for its primordial and mystical associations, Fabrizio Plessi has used it as the central inspiration for his installations, films, performances, and massive sculptures since 1968.


An early champion of electronic techniques, the famed multidisciplinary artist is interested in deconstructing the boundaries between the arts and sciences. Given the rapid pace of tech innovation in recent years, Plessi's formal language has expanded accordingly. Instead of combining sculptural elements with electronic media as he did in his earlier works, Plessi now distills his more recent video installations to the simple form of the image carrier, the screen. Since 2015, his video installations have captivated audiences with their minimalist staging.


NFTs represent a new technological paradigm, allowing Plessi to approach materiality and form in a new medium. Always looking for the latest in art and innovation, Plessi is ready to embrace blockchain technology to its full potential.