Philip Guston
Christie's Has $50m Press Collection for May
Chicago commodities trader collected Guston and Ruscha in depth
Ed Ruscha, Burning Standard (1968) estimated at $20 million
With more than a month to go to the big show, New York's May auctions which are traditionally the apex of the auction calendar, Christie's announces another group of works from a pair of important collectors. Alan and Dorothy Press were prominent in Chicago having built a collection of German Expressionist works that they sold in the 1980s to begin collecting Contemporary art.
"Alan and Dorothy Press collected zealously, across media and periods," said Ana Maria Celis, Head of Department, Post-War and Contemporary Art, "supporting the markets of the artists they championed long before they came to achieve the global level of recognition in the market today."
As they had done with their previous collecting, the Presses focused on a few artists. Depth of Field: The Alan and Dorothy Press Collection includes nine works by Ed Ruscha, three from Philip Guston, and works by Man Ray, Henri Matisse, and Ken Price. Along with the additional works from the collection that will be offered in the Post-War and Contemporary Art Day Sale, the total estimate is in excess of $50,000,000.
The top lot is Ed Ruscha's Burning Standard from 1968 with a $20 million estimate. Sixteen years ago, another example of the same image (there are only five, according to Christie's, but only two are on fire) was auctioned for nearly $7 million over a $4 million estimate. Ruscha's market stature has grown dramatically in that time with Hurting the Word Radio #2 selling for a dramatic $52 million in 2019 well above the artist's previous high price of $30 million set in 2014.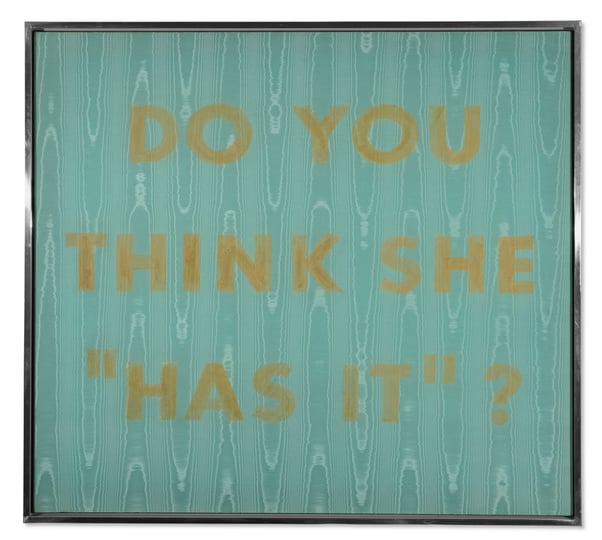 Ed Ruscha, Do You Think She Has It (1974) estimated at $1.5m
Alongside Burning Standard will be Do You Think She Has It with an estimate of $1.5 million and Business #1 estimated at $250,000.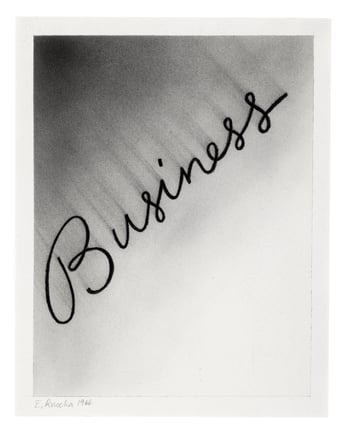 Ed Ruscha, Business #1 (1966) estimated at $250,000
An additional eight examples by Ruscha from the collection will be featured in the Post-War and Contemporary Art Day Sale.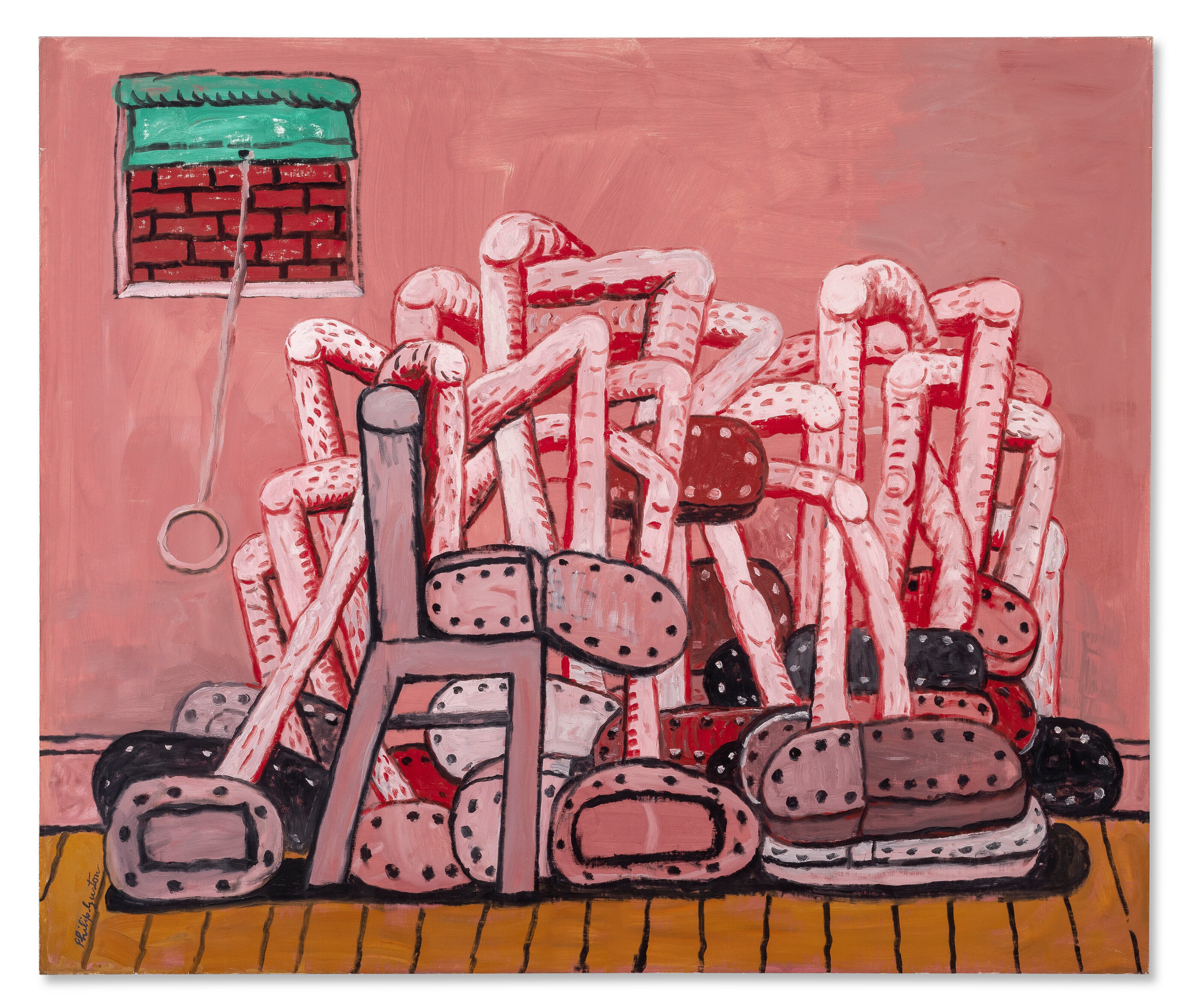 Philip Guston, Chair (1976) estimated at $12 million
As a seminal retrospective of Philip Guston's work is on view at the National Gallery in Washington, DC before traveling to the Tate in London, Christie's will offer three Guston paintings from the collection. The most valuable by estimate is Chair from 1976 which carries a $12 million estimate. That will automatically make the work one of Guston's top five sales at auction.
The painting was last shown in Kirk Varnedoe's career-defining MoMA exhibition High and Low: Modern Art and Popular Culture in 1991. Christie's believes the more than five-feet-by-six-feet Chair ranks among his most important figurative paintings with comparable works held at The Museum of Modern Art, New York, Tate Gallery, London, The San Francisco Museum of Modern Art and the National Gallery of Art, Washington D.C.
The even larger Pull from 1979, which is eight feet wide, has an estimate of: $6 million. Yet the much smaller Bricks from 1970 also carries the same estimate. Neither work has been seen in public for more than two decades.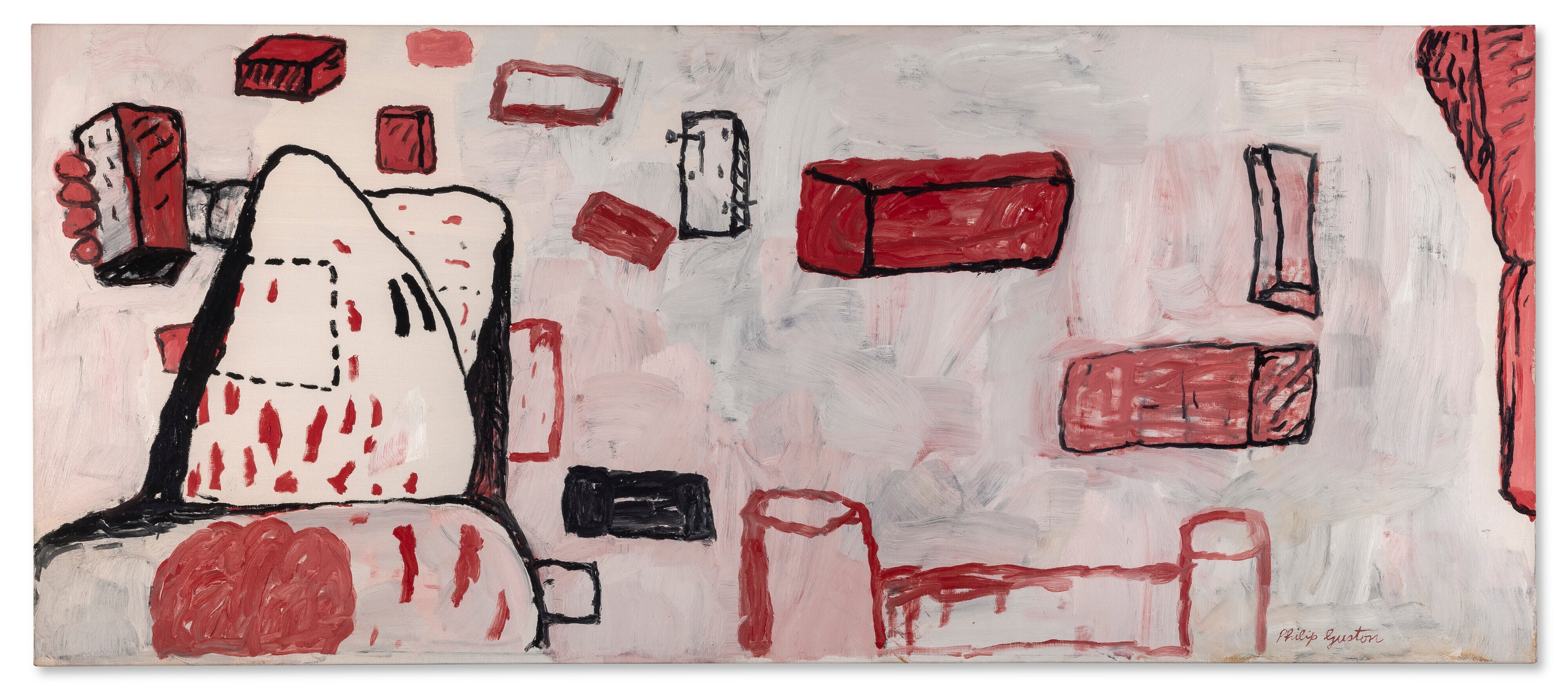 Philip Guston, Bricks (1970) estimated at $6 million