Willem de Kooning
Mo Ostin Loved His Artists—and His Art Collection
Magritte, Twombly, Mitchell, Basquiat, de Kooning, Gorky, Picasso & Cecily Brown all feature in the $120m collection at Sotheby's.
The art market continues to be driven by two very different engines. On the one hand, as we saw in Hong Kong recently, 21st Century artists continue to set new records despite their limited market exposure. On the other, a generation of collectors born before the second World War have recently died or begun to disperse their holdings. Many of these collectors were prominent in the media. Today, Sotheby's announced that it will sell the collection of legendary record executive, Mo Ostin. Led by two important Magrittes and including works by Picasso, de Kooning, Joan Mitchell, Cy Twombly and Cecily Brown, the group is expected to sell for more than $120 million.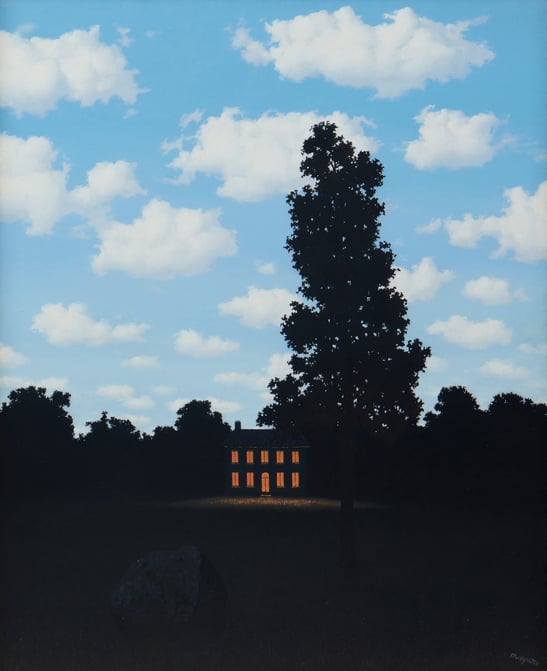 In the art market, coincidences often seem to happen because of planning. In the case of Mo Ostin's L'Empire des lumières from 1951 (above) by René Magritte, the market for Magritte's most prolific image was transformed a year ago when another example from that series depicting a night-time landscape beneath a day-bright sky sold for a massive new record price of $79.2 million. That 1961 work was exceptionally large. But Ostin's work is twice as tall as the previous record price for a 1949 L'Empire des lumières that sold in 2017 for $20.5 million. Understandably, Sotheby's is taking the approach of caution and putting a $35 million estimate on the Ostin version.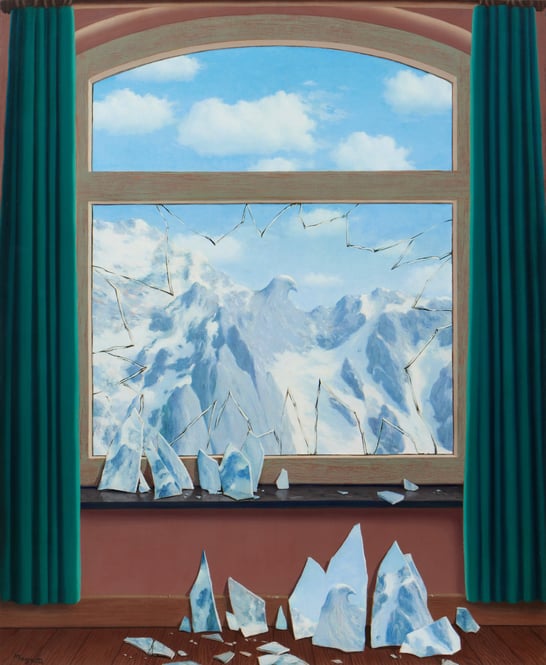 Ostin's other Magritte was also an image the painter executed more than once. Taking its title from an Edgar Allen Poe story, Le Domaine d'Arnheim from 1949 has a whisper number of $15 million. That's slightly higher than the $12 million auction price in 2017 for another example of an eagle's head embedded in a mountainscape that bears the same title.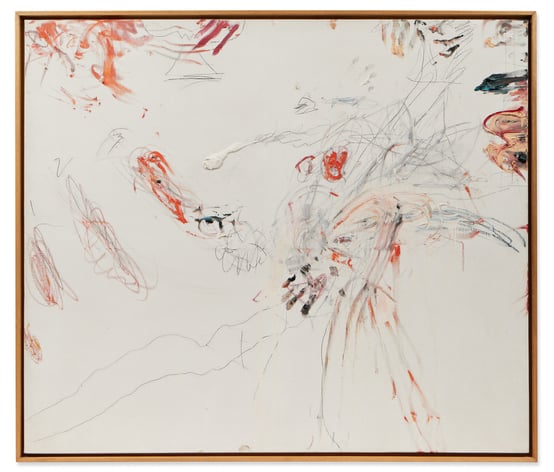 Sotheby's is selling three works by Cy Twombly, two are works on paper that will be offered in Sotheby's day sale with an estimate of $500,000 (one is a precursor of the important Bolsena series Twombly made in 1969) and one is a 1961 painting that is similar in size and date to one sold in the Macklowe auction. The Macklowe Twombly made $20.9 million. Ostin's 1961 example is estimated at $14 million.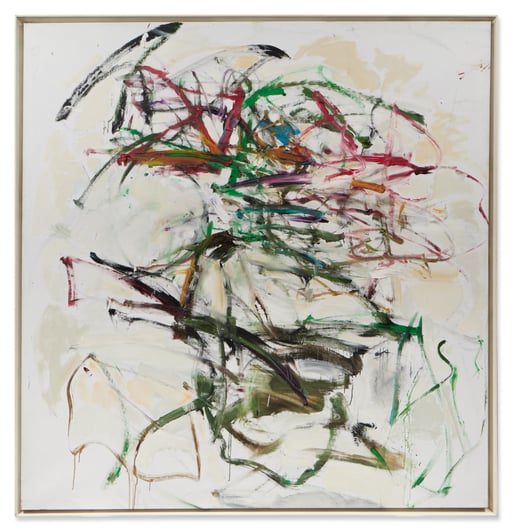 Joan Mitchell's stature on the market has only risen in response to the important retrospective of her work that traveled from San Francisco to Baltimore to Paris last year. Ostin's 1958 painting is estimated at $7 million which reflects the range of prices seen for works from the late 1950s and early 1960s on the auction market in the last decade. Larger, more complex works from 1960 and 1961 have made prices as high as $14 million. A closely comparable work was sold in 2021 for $7.8 million.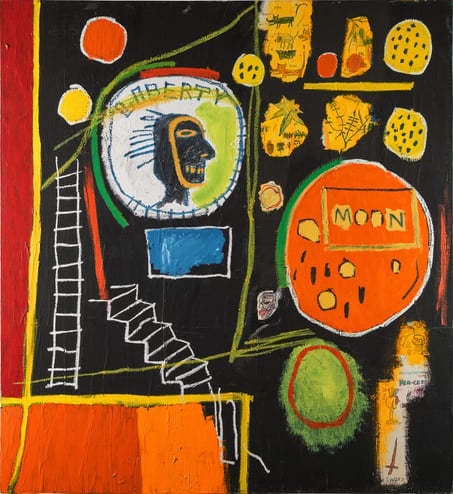 Ostin's Jean-Michel Basquiat, Moon View from 1984 was once owned by Eli Broad's foundation. Estimated at $7 million, it comes to market at a time of strong demand for the artist's work and prominent shows in Paris and Los Angeles.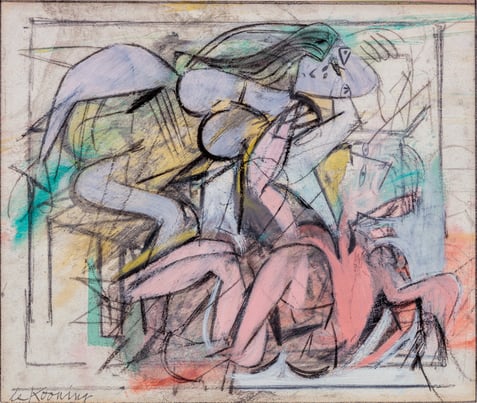 Last year the art market was beguiled by David Sollinger's collage by Willem de Kooning that made a remarkable $33.6 million. The strong sale is shifting attention toward de Kooning's works from the 1940s and his works on paper. Ostin's Two Figures from 1946-47 carries a $5 million estimate but that could easily result in a higher price now that the ceiling for a paper-based work is well into the eight figure range.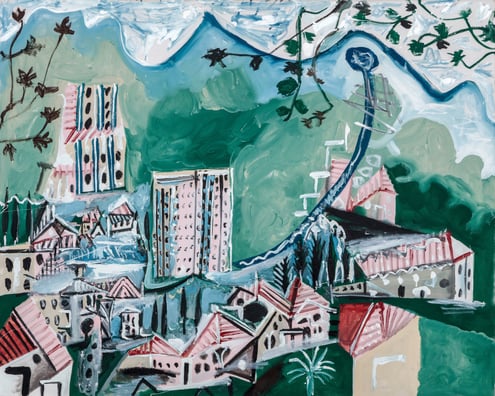 Ostin acquired a rare Picasso landscape, an image of Mougins, that was once owned by Marie-Thérèse's daughter Maya. It is estimated at $7 million.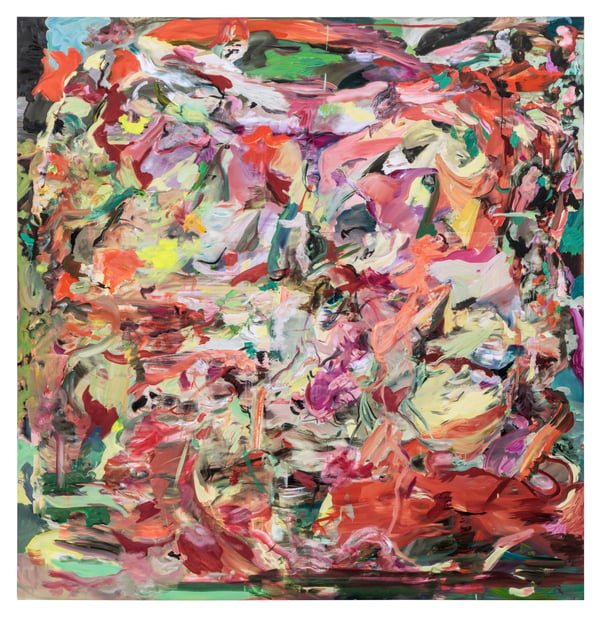 The art market is in the midst of a Cecily Brown moment. Continuing strong sales of Brown's work—nearly $18 million in sales so far in 2023 which is more than half the annual sales of Brown's work in each of the last two years—have done little to dampen demand. Ostin's 2015 work, Free Games for May, is estimated at $3 million even as works of similar vintage have sold for $4-5 million with fees.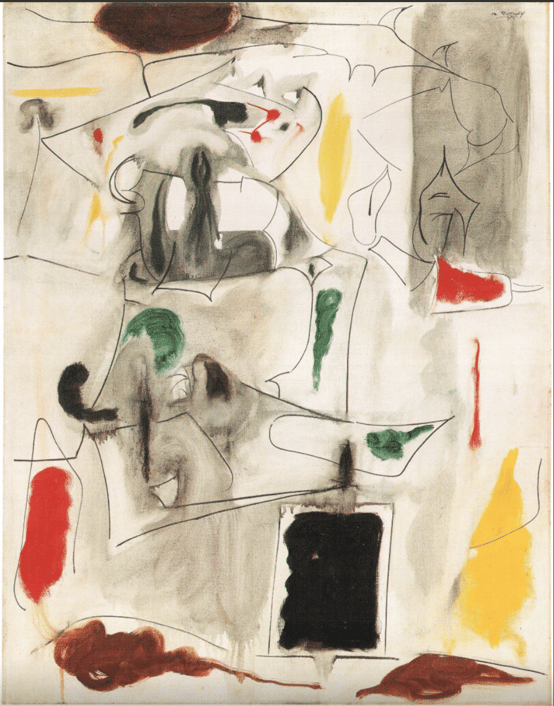 Works by Arshile Gorky are few and far between on the art market normally. This season we will see two, one from the Newhouse collection and another from Mo Ostin's collection. Portrait of YD from 1945 has a $3 million estimate.