Christie's
What Does the Allen Sale Mean to the Art Market?
Can we judge the health of the art market from the exceptional $1.6 billion collection of one of the world's richest men? Yes. And here's why.
Total:
$1,622,249,500 with 100% sold (184/184 + 1 lot withdrawn)
Composition of Results:
61%
above/
31%
within/
8%
below estimates
Aggregate Low Estimate:
$1,123,438,000
Aggregate Hammer:
$1,391,775,000
Hammer Ratio:
1.24
Average Lot Value:
$10,466,126
What's It All Mean? During a time of political and economic turmoil, it is understandable that many observers will want to draw conclusions from the success of the Paul G. Allen Collection sale. But also that many others will want to avoid extrapolating from the results of a single, exceptional sale. There are two different questions that hover over the art market at the moment. One is whether economic conditions will support such a strong art market. In other words, do people have the money to buy art in the six-, seven-, eight- and nine-figure range? The second is whether anyone wants to spend it. During a period of inflation and expectations of an imminent recession, will anyone part with their cash in exchange for art?
How does an art auction do well when Bitcoin is falling? A regular question at post-auction press conferences—"how did the auction do so well when the stock market saw a sell-off?"—came up again on Wednesday night after the Allen sale. One might have added a variation, how could the auction do so well when crypto currencies were plummeting? Indeed, the answer may simply be that many turn cash into art when there are fewer alternative prospects for earning a return. However much US equities rose this week, the entire year has witnessed a succession of declines—lower highs and lower lows—in the major indices. Real estate, private equity, debt in all of its varieties are vulnerable to the interest rate shocks we've seen in the last several months. No one should invest in art for the return. But lacking the prospect of returns, art may appear to be a better safe haven.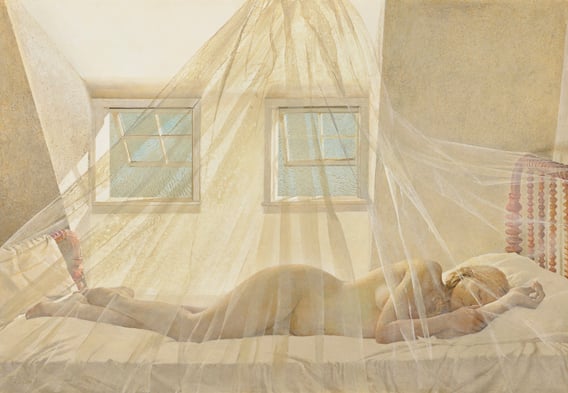 Everybody's got a line: Wednesday's auction was somewhat unique in that it brought much of the art industry together at one time. That gave journalists like Robin Pogrebin at the New York Times the opportunity to survey opinion. She got plenty to work with. Dominique Lévy told her, "A sale like this does not reflect the art market at large, but the appetite for exceptional rare works." That may be true but the collection itself had little in the way of personality. Sure, Allen had some artists he preferred to others and well-documented interest in landscape. But as the collector and dealer Adam Lindemann pointed out, "You can walk through the whole thing and not come away with a feeling about Paul Allen." To Lindemann, that was because Allen was too much because Allen was a "computer guy." But we can easily extend the observation to perhaps point out that the collection may be too much of a result of the many art advisors now clamoring for credit in having helped Allen secure his "near perfect example[s]," as Lindemann put it.
Why doesn't the Allen sale reflect the market at large? That's a good question. One supposes what Lévy is saying is that with $1.6 billion worth of near-perfect examples of work on the market, there wasn't much room for failure. Allen might have owned art works that were not to someone's taste or not in vogue but there were few mistakes and no clunkers. As such, the sale's success rested on whether the buyers were going to get a great deal because no competition showed up or whether they were willing to pay strong prices. For example, the small Seurat conté crayon drawing of a prominent and recognizable figure from the Grand Jatte sold for a very good price against comparables. The Bonnard still life sold at a discount from what Allen paid for it. A Richter abstract sold for the same price Allen paid eight years before.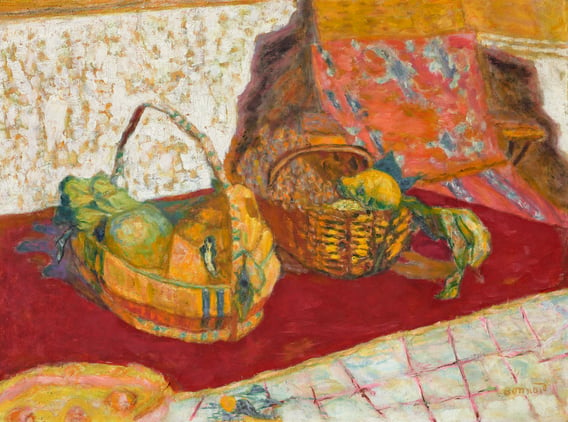 Benchmarks matter: In this sense, Allen's collection was a great way to measure the art market. Rather than offer works that might be trial balloons or deal with consignors who believe they own a better example of an artist's work than the specialists or the bidders do, Christie's was able to mount a sale of nearly universally recognized quality. The question wasn't whether someone wanted to own a Georgia O'Keeffe or a Jasper Johns or a Paul Klee or a Sam Francis or even a Jacob Hendrik PIerneef. The only question was, "for how much?"
A new market for Freud? Some of the sales in the Allen collection will likely recalibrate some of the artist's markets. There's a good chance we'll see early Lucian Freud paintings come on the market now that the indisputably best one has sold for $86 million. Small works from the 60s and 70s have sold for $5-7 million recently, will the new price convince some of the collectors who bought directly from Freud in 70s and 80s to sell now that maybe those are eight figure paintings?
Clear winners: There was $56 million worth of Georgia O'Keeffe's art sold during the Allen extravaganza. That probably won't change her market but it does show the heavy interest and demand when good examples come up for sale. David Hockney also saw $55 million art sell. That shouldn't surprise anyone. And yet, there's still the reminder just how far his market has come in a relatively short time since the retrospective at the Tate and Met.
American exceptionalism: So, yes. The Allen sale doesn't tell us much about the run-of-the-mill art market. He didn't collect emerging artists whose identity plays an important role in their art. But we'll have next week to see where that market is. As many different artists as he collected, there isn't enough of a trend to emerge from these sales either. Though with the very visible success of O'Keeffe and Andrew Wyeth along with the under-the-radar strength of Milton Avery, Thomas Hart Benton and Maxfield Parrish, there's a sense that maybe American paintings have a renewed lease on life.